It's time to cleanse your body if you have frequent constipation, headache, overweight, skin problems and more. Intoxication is caused by parasites and toxins. In order to prevent, it is necessary to conduct an effective cleansing of the body 2 times a year.
We offer an effective and safe version of Coral Club -
Program 2 Colo-Vada Plus
The course of cleansing lasts only 14 days. This complex removes toxins, waste, parasites, while your body receives the necessary vitamins, minerals and probiotics.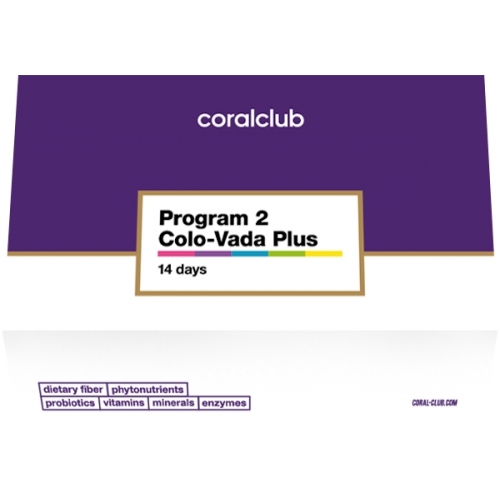 At the first stage, prepare the body for purification within 7 days. The second stage lasts 4 days. Instead of eating these days, drink
Colo-Vada Mix
. At the third stage, you can eat vegetable soups, boiled or stewed vegetables.
Program 2 Colo-Vada Plus
is not suitable for people who have diabetes, there are stones in the gall bladder and kidneys. We offer - the
Program Colo-Vada Light
or
Healthy Gut
.