Water is the basis of human life, health, energy and longevity depend on its quality. It is a solvent of nutrients, cleanses the body of toxins and toxins. A full life depends on the quality of the water.
Coral-Mine
maintains acid-base pH balance, changes the structure, memory, surface tension, as well as redox potential.
Living water has a structure close to the intercellular fluid in the human body. Water enriched with minerals and calcium in ionic form is absorbed by the body faster.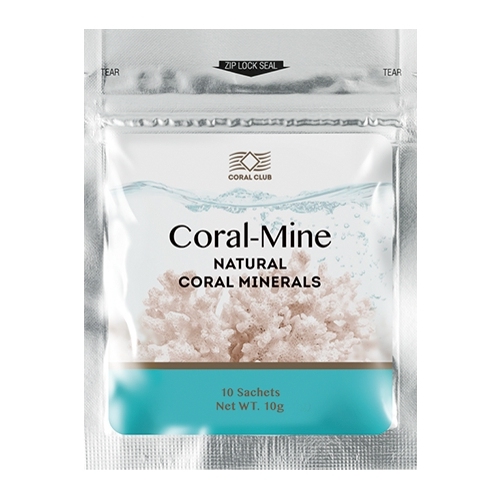 With the constant use of Coral-Mine, the body is restored, the mood improves, energy appears, and blood pressure normalizes.
When drinking water with Coral-Mine, you will notice how immunity is restored, blood sugar is normalized, the endocrine system will return to normal. Headaches and dizziness, as well as stress, will pass. The aging process will slow down.
Coral water is necessary for expectant mothers. they will forget what toxicosis and swelling during pregnancy are.
SIGNS OF DEHYDRATION OF THE ORGANISM
Thirsty.
Reduced sweating.
Frequent constipation.
Dark circles under the eyes.
Dizziness.
Headache.
Dry skin and hair.
Fever.
There is no energy and strength.
Stones and sand in the kidneys and gall bladder.
Diabetes.
RECOMMENDATIONS FOR USE
Without opening, lower 1.5 liters of water (the amount of water can be reduced or increased by 2 times).
Do not boil, and do not throw in sparkling water.