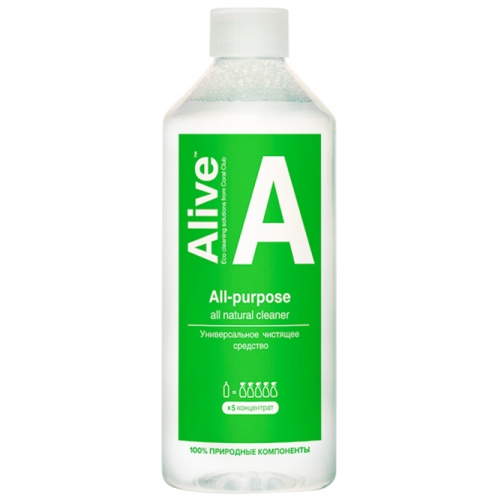 Alive A Universal cleaner (500 ml)
Universal cleaner for high-quality cleaning and degreasing of all surfaces. Contains no refined products and chemical additives.
Read more...
Concentrated product for high-quality cleaning and degreasing of all surfaces and products made of glass, aluminum, steel, stainless steel, laminate, plastic, wood, leather, chrome.
Thanks to mild anionic and non-ionic surfactants, it effectively dissolves dirt and grease stains and has an antistatic effect. Has a pleasant citrus aroma. Economical to use. The product does not need to be rinsed except for surfaces that come into contact with food.
FEATURES
Suitable for almost all surfaces.
For washing and degreasing various surfaces in the house, for the car. Washes away dust, dirt, grease and lime.
Antistatic effect and pleasant citrus aroma.
APPLICATION
Dilute 100 ml of product with 400 ml of clean water in a spray bottle. Spray on the surface, wipe with a sponge or lint-free cloth, let it dry. For stubborn stains, apply to the stain, wait a few minutes until the product is well absorbed and then wipe with a clean sponge.
COMPOSITION
Non-ionic surfactants <10%
Anionic surfactants <5%
Natural flavor (citral, limonene) <5%
Preservative (sorbic acid) <1%
YOUR CORAL CLUB CONSULTANT
See also
Featured Products