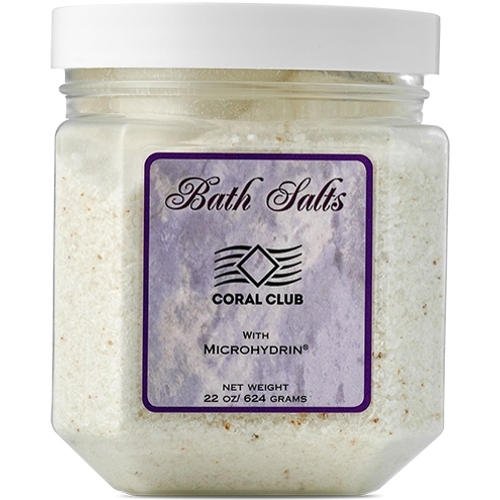 Bath Salts with Microhydrin (624 g)
Discontinued
Sea salt baths have a regenerating and stimulating effect on the skin, enriching it with micro- and macro-elements.
Read more...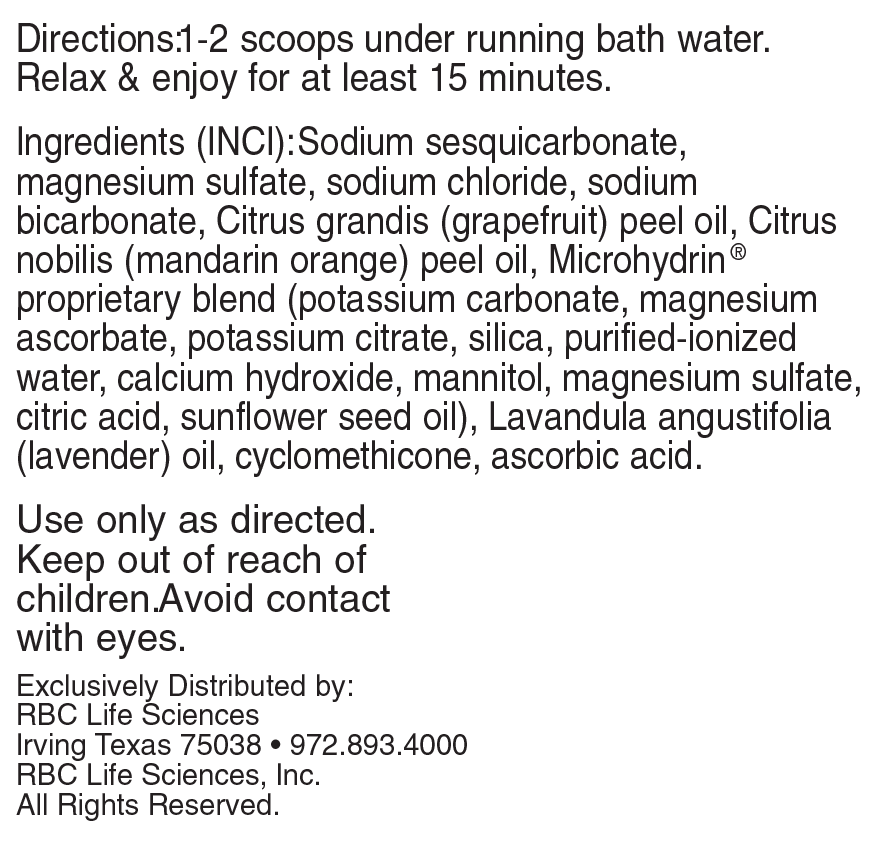 Bath salt gives freshness to the water and makes it soft. The healing properties of mineral sea salts and microhydrin promote skin renewal. When salt is used, pores are opened, which facilitates the transport of nutrients to the deep layers of the skin and accelerates the elimination of toxins and slags. Sea salt baths have a regenerating and stimulating effect on the skin, enriches it with micro and macro elements, thanks to which the necessary water balance of the skin cells is maintained, its elasticity and elasticity increase. Salt has an antiseptic and anti-stress effect, prevents the formation of cellulite by stimulating blood circulation and lymph flow.

Citrus and lavender essential oils give salt a subtle, refined aroma, have a beneficial effect on mental health and emotional mood, and contribute to muscle relaxation. They have an antiseptic and anti-inflammatory effect, stimulate the regeneration of skin cells.

Microhydrin provides reliable protection against free radicals and prevents premature aging, saturating the skin cells with oxygen, improves their nourishment and breathing, and relieves muscle strain.


Composition

Sodium sesquicarbonate, magnesium sulfate, sodium chloride, sodium bicarbonate, essential oils of grapefruit, mandarin, microhydrin, lavender essential oil, cyclomethicone, vitamin C.
YOUR CORAL CLUB CONSULTANT
See also
Featured Products
Coral Club in other countries