C7 Deep Wrinkle Serum (30 ml)
Discontinued
Complex skin care at night, starting the processes of cellular nutrition and renewal, moisturizes and creates the effect of a rejuvenating lifting.
Read more...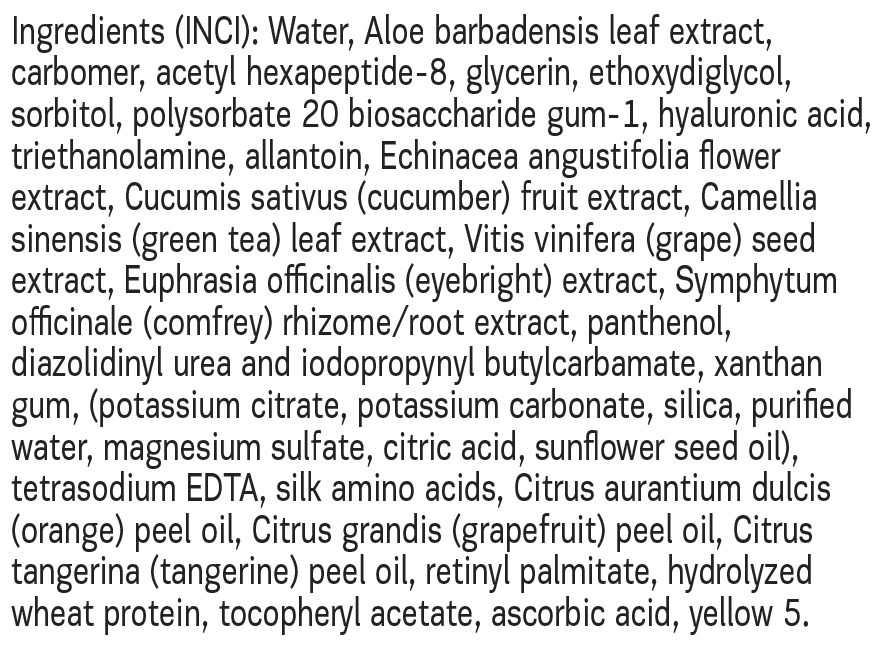 Ingredients: aloe extract, argireline (acetyl hypsapeptide-8), glycerin, sorbitol, hyaluronic acid, allantoin, extracts: echinacea, cucumber, green tea, grape seed, eyebrows, comfrey, panthenol, silk amino acids, oils: orange, grapefruit, tean , vitamin A, hydrolyzed wheat protein, vitamin E, vitamin C, auxiliary components.

Deep wrinkle serum is an effective agent that perfectly activates the regenerative processes in the skin cells at night.

Serum contains a revolutionary component of argirelin. This unique peptide is designed specifically to reduce facial wrinkles and skin aging. Argireline weakens the contraction of facial muscles, suppressing the activity of catecholamine hormones, which cause muscle contractions and the appearance of wrinkles, prevents the appearance of new age wrinkles, and also strengthens fighting mimic wrinkles in the forehead and around the eyes.

Silk amino acids are excellent moisturizers. Deeply penetrating into the cells, they fill all the damage and irregularities in the skin, returning it to a smooth and healthy complexion, are involved in the synthesis of proteins, improving metabolic processes in the skin cells.

Allantoin has a softening and moisturizing effect, eliminates desquamation, stimulates the renewal of epidermal cells, enhances the effect of other bioactive substances, and has bactericidal properties. Stimulates mobility of leukocytes responsible for the immune defense of the skin.
YOUR CORAL CLUB CONSULTANT
See also