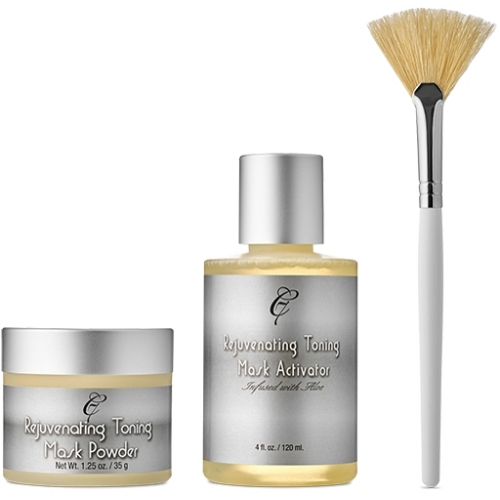 C7 Rejuvenating Toning Mask (120 ml, 35 g)
Discontinued
It sets the optimum level of hydration and nutrition, refreshes and brightens, restoring elasticity and youth, gives a feeling of freshness and comfort.
Read more...
DESCRIPTION
Rejuvenating Toning Mask tightens the skin while refreshing and brightening the complexion. It restores the skin's elasticity and gives a feeling of freshness.

Extracts of sugar cane, apple, and comfrey combine care for the skin and have excellent tonic properties. They increase muscle tone, improve circulation, and lymph flow calming the stressed and tired skin; relieve irritation and inflammation. They are particularly beneficial for sensitive skin.

With the high content of citric, ascorbic and malic acids - Lemon extract is widely used in cosmetic products for cleansing combination and oily skin. Frequent use of the extract significantly improves skin conditions. It normalizes the work of sebaceous glands, decreases the density of blackheads, reduces pores, whitens skin, and helps to remove freckles, excessive pigmentation, vascular pattern, and allergy rashes. It also has an antibacterial effect, stimulates cell regeneration and smoothes fine wrinkles. Willow extract is rich in tannins, vitamin C, glycosides, flavonoids, lactic acid, and other actives. They provide antiseptic, anti-inflammatory, and healing effect on the skin. The extract is perfect for pores cleansing. It effectively exfoliates dead skin cells.

Green tea extract is a great skin care product ingredient. While maintaining skin's youth and beauty, green tea acts at the cellular level: it strengthens the blood vessel walls, protects skin from damage caused by free radicals and UV radiation, increases microcirculation, and stimulates the production of skins' own collagen. It improves oxygen and water-salt metabolism, prevents rosacea, and reduces redness. Moreover, green tea extract has been successfully used for under eye skin care treatments as it helps to get rid of dark circles and bags.

Alpha-lipoic acid is an essential for aging and problem skin types. It improves, rejuvenates, and restores the healthy complexion of the skin.

For best results it is recommended to use "Nourishing Serum" and "Age Defying Moisturizer" following use of the mask.
YOUR CORAL CLUB CONSULTANT
See also
Coral Club in other countries