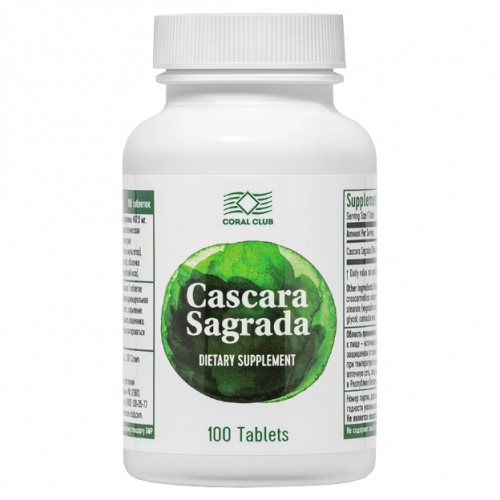 Cascara Sagrada (100 tablets)
Cascara Sagrada, the sea buckthorn bark, has a laxative effect and regulates the muscle tone of the intestines.
Read more...
To purchase Coral Club in Finland product Cascara Sagrada (100 tablets), click ASK FOR PRICE. In this case, you will be redirected to the Coral Club official website for free registration. Registration will not take more than 2 minutes and will provide an opportunity to buy a product with a 20% discount.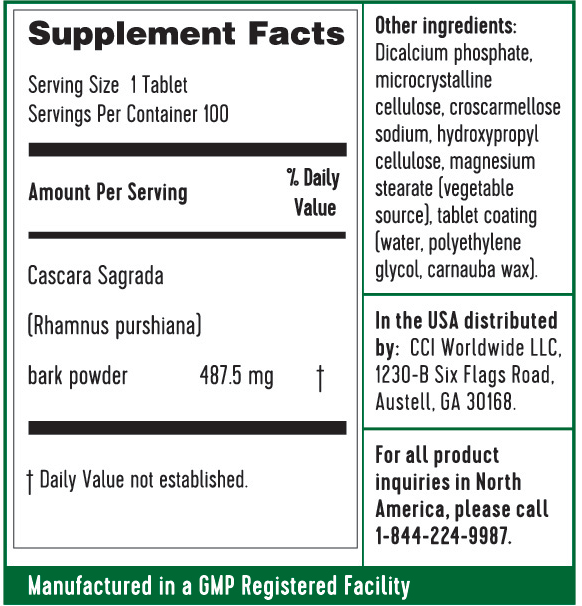 PROPERTIES
Product based on sea buckthorn bark, has a laxative effect and regulates intestinal muscle tone.
Gently cleanses the intestines in case of constipation.
Can be used for hemorrhoids and rectal fissures.
DIRECTIONS
Adults 1-2 capsules in the evening, for 2-3 weeks.
MAIN INGREDIENT
Cascara Sagrada - is taken in the evening, since the laxative effect of sea buckthorn appears 8-10 hours after administration. The long latency period is due to the fact that anthraglycosides are inactive immediately after ingestion and only break down in the colon to form emodin and chrysophanic acid, which increase the tone and motility of the colon and contribute to the rapid movement of stool. Under their influence, fluid absorption in the large intestine slows down, as a result of which the stool increases in volume and becomes diluted, which is an additional laxative factor. Sea buckthorn tannins have an anti-inflammatory effect on the mucous membranes and have a bactericidal effect. Essential oils have antiseptic, analgesic and restorative properties.
INGREDIENT
Sea Buckthorn Bark Powder (Rhamnus purshiana) 487.5 mg.
YOUR CORAL CLUB CONSULTANT
See also
Featured Products
Coral Club in other countries