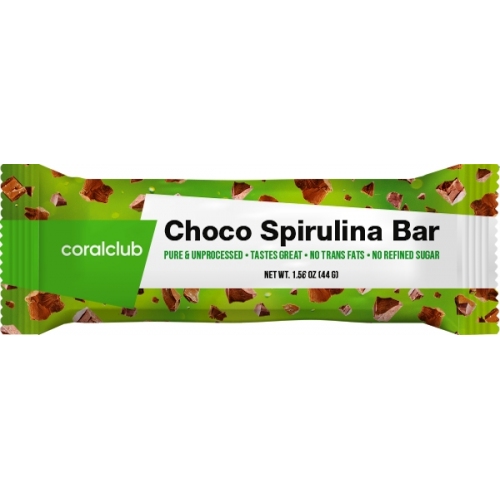 Choco Spirulina Bar (44 g)
Delicious bars for a healthy diet with the addition of various fruits, berries, nuts, seeds, seaweed, spices and other plant components of organic origin. Instead of sucrose, natural agave syrup is used as a sweetener. Contain no artificial colors, preservatives or flavor enhancers.
Read more...
To purchase Coral Club in Finland product Choco Spirulina Bar (44 g), click ASK FOR PRICE. In this case, you will be redirected to the Coral Club official website for free registration. Registration will not take more than 2 minutes and will provide an opportunity to buy a product with a 20% discount.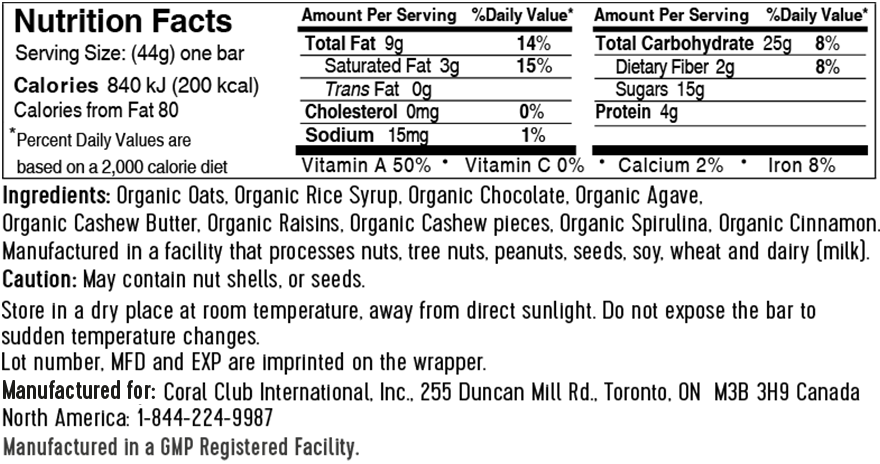 An excellent option for a snack during the workday, between lectures, after training. Due to the nutritional value and balanced composition , the bar recovers the body quickly after exercise and at the same time provides it with valuable substances which are important for health, well-being and mood. The composition contains only organic plant components.

Store in a dry place at room temperature, out of direct sunlight.
YOUR CORAL CLUB CONSULTANT
See also
Featured Products