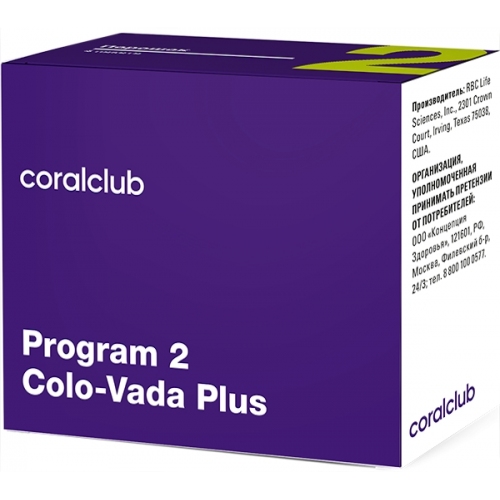 Colo-Vada Mix (16 packages)
This complex is a source of dietary fiber, due to which there is a gentle cleansing of the intestines. Kaolin in the composition of the powder has an enveloping and absorbing effect. It easily removes toxins from the body.
Read more...
HUSBAND SEAN POWDER

It is a rich source of water-soluble, indigestible dietary fiber (fiber). Soluble fiber is known to have a unique effect on metabolism: it slows the absorption of carbohydrates and fats, which leads to a decrease in insulin secretion. And since there is no excess insulin, then there is no gain in excess weight. And thanks to this property, fiber reduces blood sugar.


Prunes

It contains a large amount of useful substances (pectins, fiber, sugars, organic acids, proteins), vitamins and minerals, which explains the value of its use in purification programs. It contains vitamins such as PP, groups B, E, β-carotene, as well as many minerals: iron, calcium, phosphorus, magnesium, iodine, zinc, copper.


KAOLIN (WHITE CLAY)

Acting as a sorbent, it envelops the gastrointestinal mucosa and adsorbs toxins, toxins, carcinogens, without harming the beneficial intestinal microflora, as well as the husks of plantain seeds. The chemical composition of the purified white clay used internally is a compound of silicon and aluminum oxides with the addition of water. In addition, kaolin contains the minerals we need: zinc, copper, nitrogen, calcium, magnesium, potassium, etc., moreover, in a form well absorbed by the human body. The mineral composition of white clay and its slightly alkaline properties ensure the balance of the mineral balance of the body during cleansing.


MODE OF APPLICATION

Adults - 1 packet (12 g of powder) 4 times a day. Before use, stir the contents of 1 packet in a glass of cold water or juice, immediately drink and drink with another glass of liquid. When taking the powder, you should use a sufficient amount of liquid (at least 1.5 liters per day).
YOUR CORAL CLUB CONSULTANT
See also
Featured Products