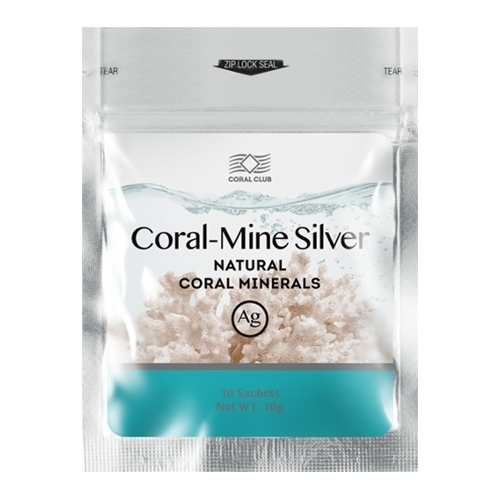 Coral-Mine Silver (10 sachets)
El calcio coralino enriquece el agua con minerales, cambia su estructura y pH. Normaliza la presión sanguínea y restaura el sistema cardiovascular.
Read more...
Composition
Ground coral - 994 mg.
L-ascorbic acid - 5 mg.
Silver - 1 mg.
Coral-Mine is a mini-filter bag that enriches water with beneficial minerals and calcium in the ionic form. Supports water-salt and acid-base balance. In addition, it normalizes blood pressure and restores the cardiovascular and excretory systems.
YOUR CORAL CLUB CONSULTANT
See also
Featured Products
Coral Club in other countries