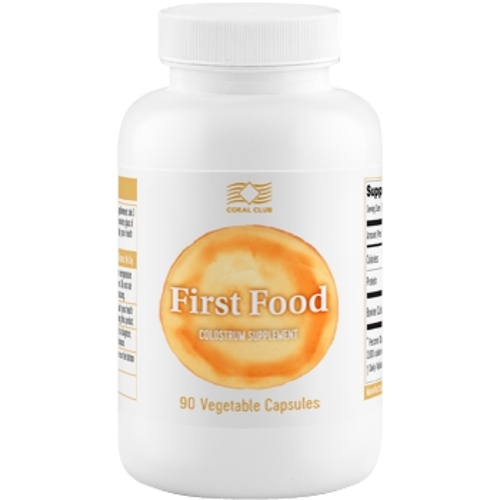 First Food Colostrum (90 capsules)
Discontinued
Colostrum is a natural source for creating immunity. To buy Fersfoud Colostrum, contact a consultant by phone or e-mail.
Read more...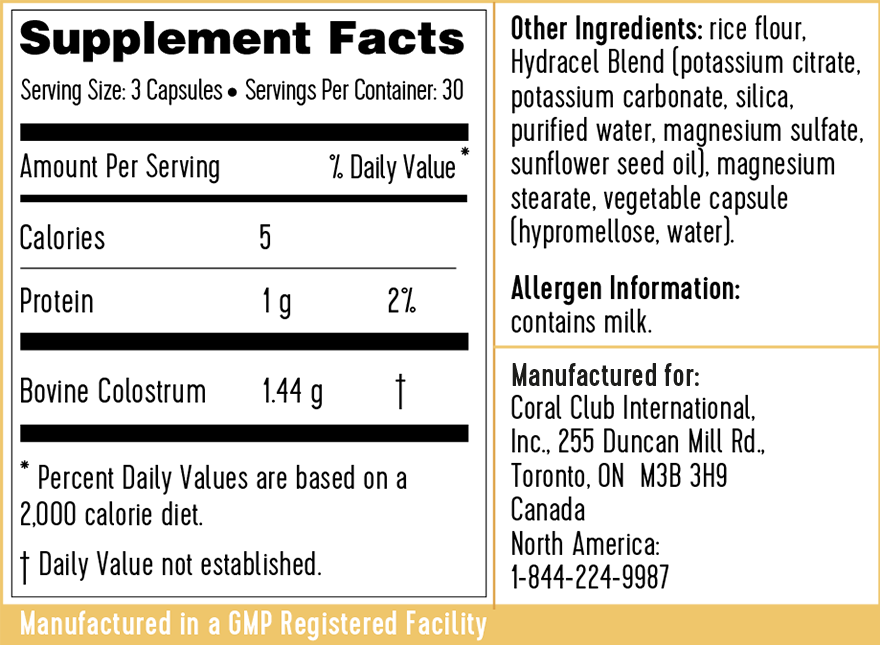 First Food Colostrum is a product necessary for training the immune system. He is the first food of all animals, including children. After birth, mother with Colostrum transmits immunity to her baby.

This dietary supplement is collected from cows after calving and processed by a special method, so as not to disturb the natural structure of colostrum.

Scientists have proven that cow colostrum is compatible with female colostrum. It contains a minimum amount of lactose. So it can be used by people who exclude dairy products from their diet.

First Food Colostrum contains vitamins, minerals, interferon, and also amino acids. In addition, in Colostrum contains enzymes that are so necessary to maintain the pancreas.

Colostrum not only boosts immunity, but also restores the digestive tract, protects the body from autoimmune diseases, reduces the risk of cancer diseases.

Many athletes use this product as an additive to strengthen bones, as well as increase muscle mass.

Drink Colostrum before meals every day, 3 pieces on an empty stomach.
YOUR CORAL CLUB CONSULTANT
See also
Featured Products