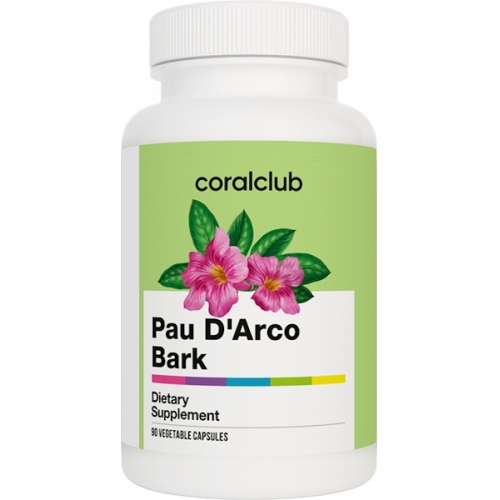 Pau D'Arco Bark (90 vegetable capsules)
Natural product is made from the internal layer of ant tree bark. It kills bacteria and viruses and also has an anti-inflammatory effect. In addition, it increases immunity.
Read more...
To purchase Coral Club in Finland product Pau D'Arco Bark (90 vegetable capsules), click ASK FOR PRICE. In this case, you will be redirected to the Coral Club official website for free registration. Registration will not take more than 2 minutes and will provide an opportunity to buy a product with a 20% discount.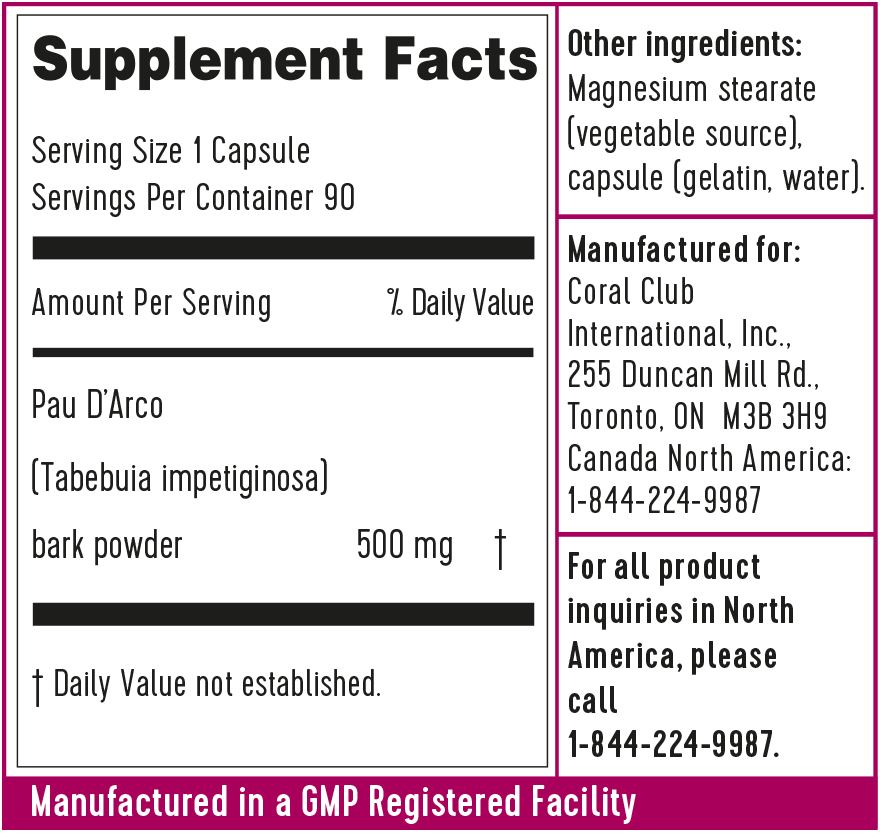 Supports immune system function
Has an antioxidant effect
Contains only natural, herbal ingredients
Pau D'Arco (Tabebuia impetiginosa) is a tree that grows in Central and South America. Historically, it has been used by the indigenous population to shed body aches and pain, weight, feelings of despair, promote wound healing, and much more.
The tree's most valuable part is the inner bark due to its concentration of active ingredients like lapachol and beta-lapachone. The complex of these biologically active substances is extracted to provide a healing effect on the body - namely, activation of immune cells, macrophages, and T-lymphocytes, which may increase the body's resistance to various pathogens.
Directions
Adults should take 1-2 capsules daily with meals.
Precautions
Individual intolerance to the components may occur. Before use, it is recommended to consult a doctor, especially for women who are pregnant or breastfeeding.
Storage
Keep out of reach of children. Store in a dry place, protected from direct sunlight, at a temperature not exceeding 25° C.
Shelf life
2 years from date of manufacture.
Manufactured in
USA
INGREDIENTS
Pau D'Arco (Tabebuia impetiginosa) bark powder 500 mg, additional ingredients
YOUR CORAL CLUB CONSULTANT
See also
Featured Products
Coral Club in other countries