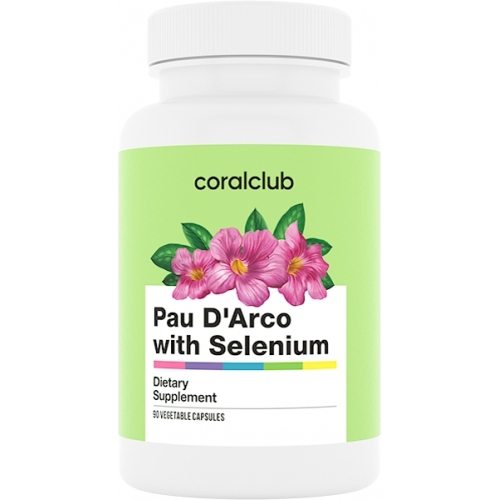 Pau D`Arco with Selenium (90 capsules)
Natural plant antibiotic. To buy a formic tree bark with selenium, please contact us by phone or e-mail.
Read more...
To purchase Coral Club in Finland product Pau D`Arco with Selenium (90 capsules), click ASK FOR PRICE. In this case, you will be redirected to the Coral Club official website for free registration. Registration will not take more than 2 minutes and will provide an opportunity to buy a product with a 20% discount.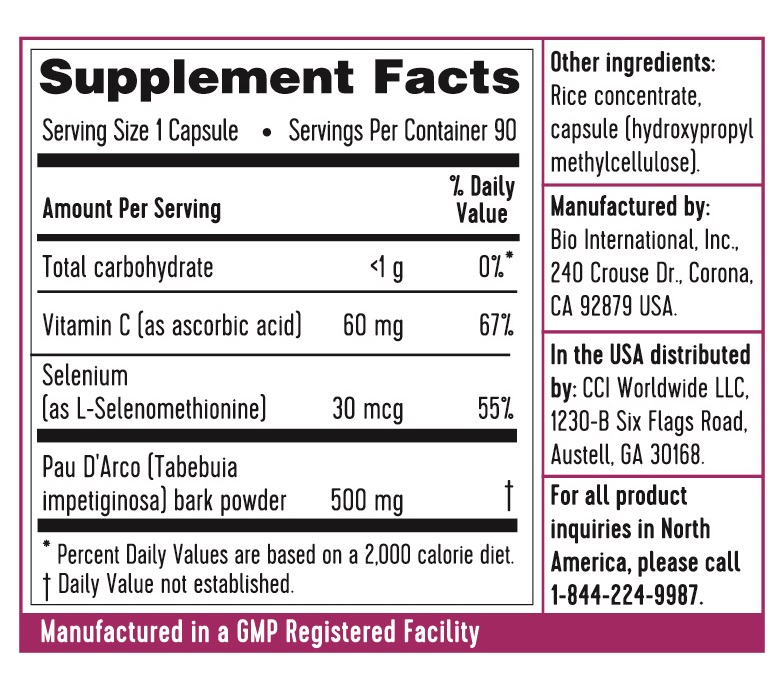 The bark of the ant tree with selenium is a natural plant antibiotic. Removes from the body salts of heavy metals, restores the immune system.

This product is used for the prevention of diabetes mellitus, to restore the work of the liver, as well as a stomach ulcer.

The composition of this product includes a group of quinones, which effectively cope with viral infections, fungal infections, parasites and even cancers.

Among other things, the bark of the ant tree suppresses inflammation, relieves pain, cleanses the body of various fungi, toxins, prevents parasites from proliferating, and also increases the flow of oxygen to the cells, helping the development of red blood cells.

According to consumer feedback, the bark of the ant tree knocks down the temperature, eases pain during critical days, and can be used externally to disinfect wounds.


USE FOR PREVENTION

Adults take 1 capsule 3 times daily with meals.


COMPOSITION

Formic tree bark 500 mg, vitamin C 60 mg, selenium 30 mcg, auxiliary components.
YOUR CORAL CLUB CONSULTANT
See also
Featured Products
Coral Club in other countries