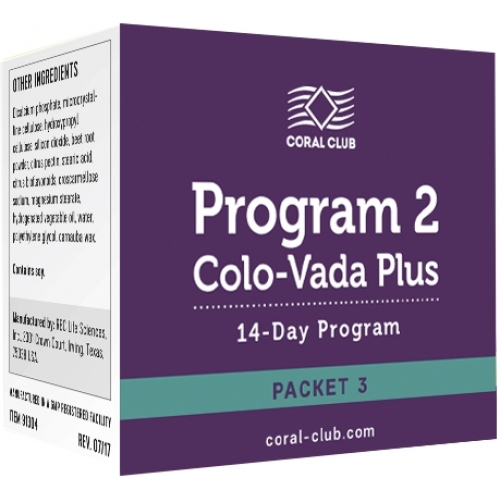 Program 2 Colo-Vada Plus packet 3
This kit is designed to optimize the cleansing process and maintain the vitamin-mineral balance.
Read more...
The Program 2 Colo-Vada Plus for cleansing may be used in conjunction with diets and fasting.
This program is designed for 14 days and includes a 3-step process that permits maximum efficacy of detoxification, improves the digestive tract function and preserves beneficial intestinal microbial flora.
YOUR CORAL CLUB CONSULTANT
See also
Featured Products
Coral Club in other countries