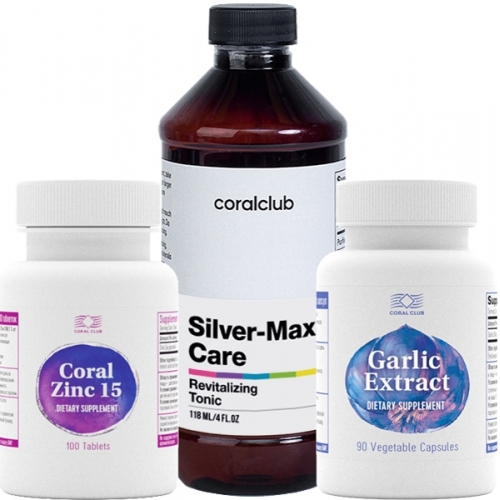 Protect & Support #1
Discontinued
The best way to protect the body from viruses and bacteria is to turn on immunity with a selection of naturally occurring foods.
Read more...
It consists of three products whose active components help to
increase the body's resistance to different types of infections;
make up for the lack of important nutrients for the immune system;
relieve symptoms, reduce the risk of complications and shorten the duration of colds.
YOUR CORAL CLUB CONSULTANT
See also
Featured Products
Coral Club in other countries