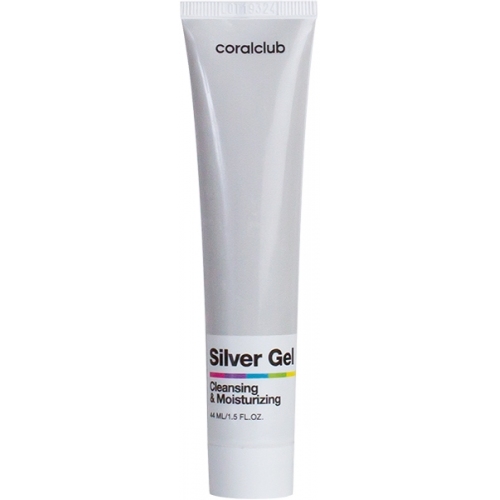 Silver Gel (44 ml)
Antiseptic, antimicrobial, anti-inflammatory agent. The gel base allows silver to quickly penetrate into the deeper layers of the skin and ensures its effectiveness.
Read more...
To find out the cost of Silver Gel, click GET A PRICE. You will be directed to the official website of the company, where the actual price of the product will be displayed. After free and quick registration, you will be given 20% on all products of the company. Also, after registration, you will be provided with a personal consultant (distributor) of the Coral Club in Greece who will answer all questions about the product and help you order the product.
The gel base helps the silver to quickly penetrate the deep skin layers and makes its effects more pronounced.


SILVER

It is works well as an antiseptic for skin scratches, burns, cuts and abrasions.
After being applied to the wound, it binds to the tissue proteins, creating a protective barrier that speeds up the healing process and prevents skin irritation.


INGREDIENTS

Water, Carbopol, Triethanolamine, Silver 24 ppm.
YOUR CORAL CLUB CONSULTANT
INDEPENDENT DISTRIBUTOR IN GREECE
VALENTYNA PONIATOVSKA
Coral Club in other countries