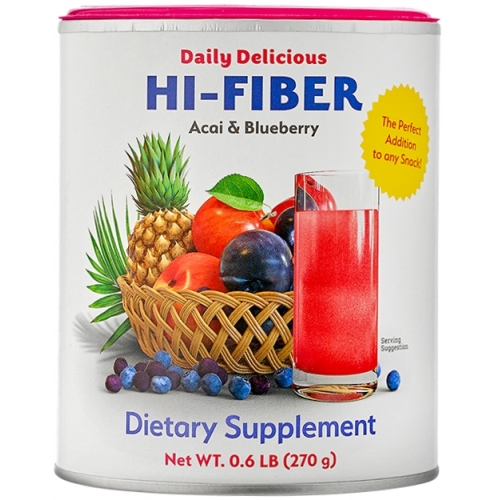 #2103
Daily Delicious Hi-Fiber (270 g)
Activates intestinal motility and accelerates the movement of food through the digestive tract.
Read more...
After clicking on the «Ask for price» button, you will be taken to the official website of the company, where the current price for Daily Delicious Hi-Fiber will be displayed. To purchase a product in Kingston upon Hull with a 20% discount, you need to register for free at Coral Club.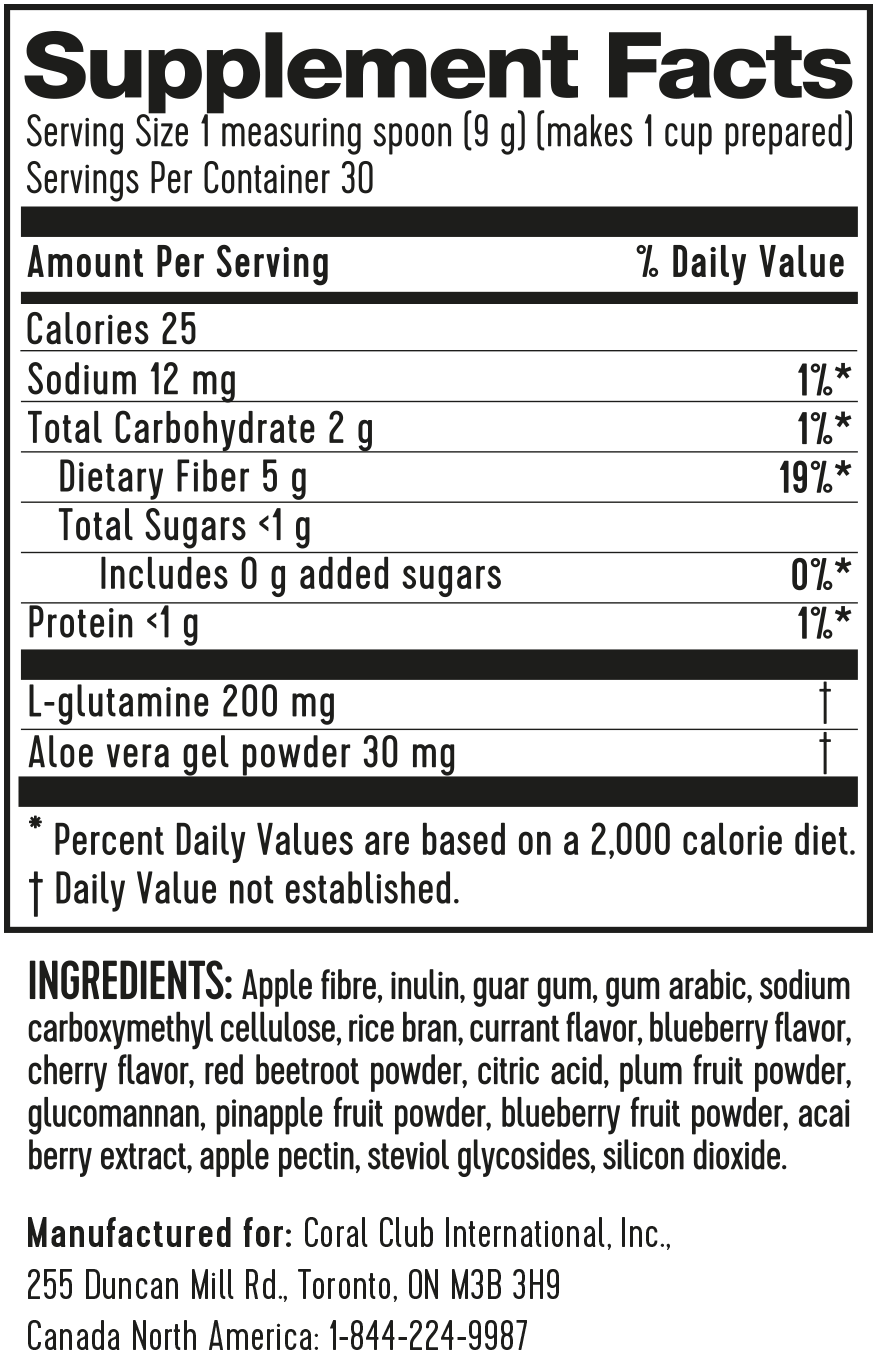 A tasty source of soluble and insoluble fiber, as well as additional active plant components that provide our body with enzymes, amino acids, minerals and vitamins. Promotes the elimination of toxins, normalizes the state of the microflora and regulates intestinal motility. Reduces appetite, reduces the risk of obesity.

Ingredients:


SOLUBLE FIBRES

Contains the following components: apple fiber and apple pectin, guar gum, gum arabic, inulin, glucomannan. Adsorbs a large amount of water to form a gel-like mass that protects the mucous membranes of the stomach and intestines and facilitates the elimination of toxins from the body. In addition, it gives a feeling of fullness, which helps not to overeat and not to gain weight.


INSOLUBLE FIBRES

Cellulose and rice bran activate intestinal motility and accelerate the movement of food through the digestive tract. It is not digested by the body, but the coarse fibers clean the intestinal walls, just like a brush. This improves metabolic processes and the absorption of useful nutrients.


GLUTAMINE

A conditionally essential amino acid involved in protein synthesis and essential for maintaining and restoring the structure and function of the gut, especially when there is damage to the intestinal mucosa ("irritable bowel syndrome").


ALOE VERA GEL

Envelops the mucous membranes and protects against irritation. Improves intestinal motility, promotes the growth of beneficial intestinal microflora.


METHOD OF APPLICATION

Mix 1 level scoop of powder (9 g) thoroughly with 150 ml of water. Adults take 1 time per day with an additional glass of water.


CONTRAINDICATIONS

Individual intolerance to the components, pregnancy, lactation, hemorrhoids and uterine bleeding. It is recommended to consult a doctor before use.


STORAGE

Store in a dry place, protected from direct sunlight, out of the reach of children, at a temperature not exceeding +25°C.


EXPIRY DATE

18 months from date of manufacture


COUNTRY OF PRODUCTION

Germany
YOUR CORAL CLUB CONSULTANT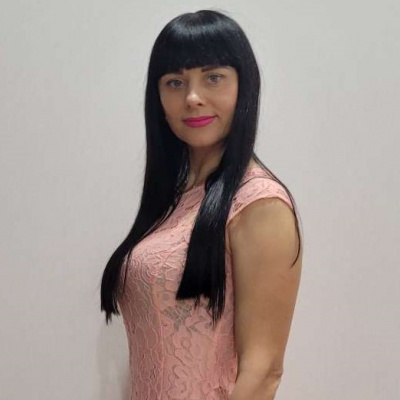 INDEPENDENT DISTRIBUTOR IN KINGSTON UPON HULL
NATALIIA SAVONIK
Countries where you can buy Coral Club products
AE
AL
AM
AT
AU
BA
BE
BG
BY
CA
CH
CZ
DE
DK
EE
ES
FI
FR
GB
GE
GR
HR
HU
ID
IE
IL
IT
KG
KR
KW
KZ
LT
LU
LV
MD
ME
MK
MN
MY
NG
NL
NO
OM
PL
PT
QA
RO
RS
RU
SA
SE
SG
SI
SK
SR
TH
TJ
TM
UA
US
UZ
ZA