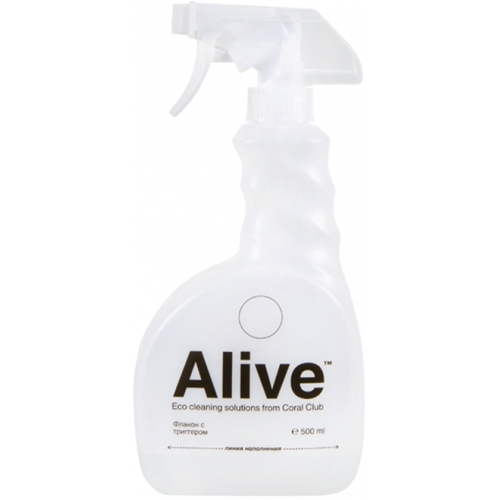 Alive Trigger bottle (500 ml)
A practical, economical and safe spray bottle for all types of Alive cleaning products.
Read more...
HOW TO USE

There are ​instructions for diluting the concentrate on the bottle.

1. Pour the product into the Alive spray bottle up to the mark.
2. Add tap water to the correct marking on the rim of the bottle.
3. Close the vial and shake.
4. The product is ready to use.

Cleaning with this spray bottle is cheap and efficient!


PRODUCED IN

China
YOUR CORAL CLUB CONSULTANT
See also
Featured Products