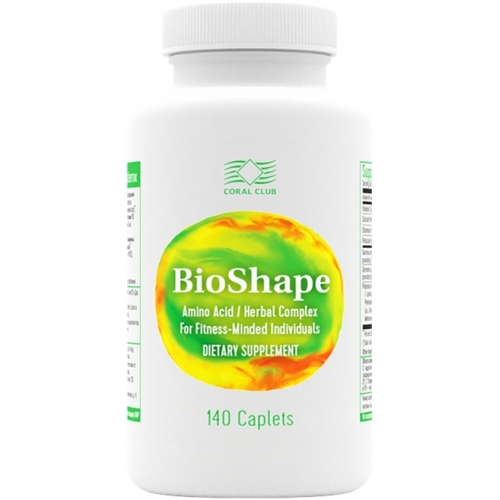 BioShape (140 tablets)
Discontinued
Weight correction product lost back is not returned. To buy a bioscape in your city, contact a consultant by phone or e-mail.
Read more...
BioShape - natural plant product from a complex of amino acids. It is used by people who want to lose weight, and also get rid of the desire to eat something sweet.

This product restores metabolism in the body, normalizes body weight, and also helps to achieve the desired results in a short time. If you take BioShape for a long time, you can get rid of the feeling of hunger, to establish a psycho-emotional background and metabolic processes in the body.

Among other things, BioShape is an indispensable product for diabetics (normalizes insulin levels in the blood, compensates for chromium deficiency, improves skin condition, removes signs of cellulite).

Take biosape daily. One hour before breakfast 2 tablets, before lunch 30 minutes 3 tablets, before dinner 3 tablets, before snack 2 tablets. Drink at least 1.5-2 liters of clean water.
YOUR CORAL CLUB CONSULTANT
Featured Products
Coral Club in other countries