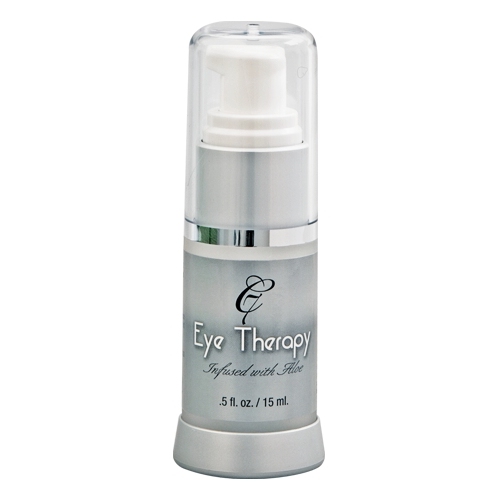 C7 Eye Therapy (15 ml)
Discontinued
Reduces mimic wrinkles and dark circles under the eyes. It creates a visible anti-aging effect for 15 days.
Read more...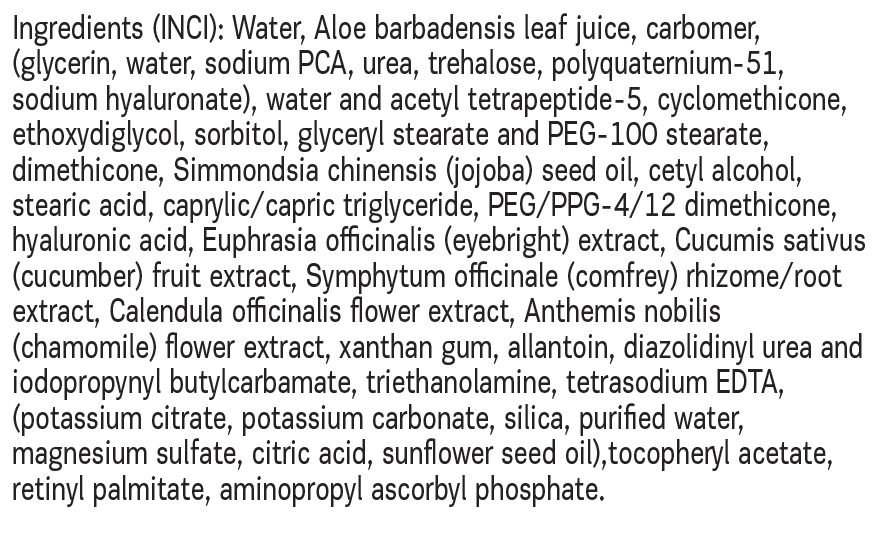 Ingredients: aloe extract, sodium hyaluronate, aiseril (acetyl cetrapeptide-5), cyclomethicone, sorbitol, dimethicone,
jojoba oil, hyaluronic acid, eyebrows, cucumber, comfrey, calendula, chamomile, allantoin,
vitamin A, vitamin E, vitamin C, auxiliary components.

Cream for the care of sensitive skin around the eyes reduces fine facial wrinkles, swelling and dark circles under the eyes. After 15 days of use, puffiness disappears under the eyes, and the number of pigment spots is reduced by 30-34%!

Aiseril is an active peptide that counteracts puffiness around the eyes, deeply moisturizes and provides good nutrition to the skin cells, reduces fine and deep wrinkles.

Chamomile extract has anti-inflammatory action, relieves irritation and peeling, soothes sensitive skin.

Cucumber extract perfectly tones, whitens and cleanses the skin, significantly reducing dark circles under the eyes and relieves fatigue.

Eyebright extract improves blood circulation and microcirculation in small vessels, protects the skin from aggressive external influences, improves tissue drainage, improves skin elasticity.

Jojoba oil perfectly softens and nourishes the skin with beneficial substances. The high content of vitamin E in the oil slows down the process of skin aging, provides an antioxidant effect.
YOUR CORAL CLUB CONSULTANT
See also
Coral Club in other countries