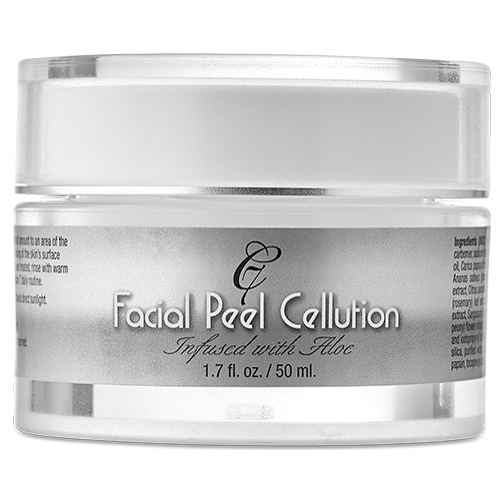 C7 Face Peeling Cream (50 ml)
Discontinued
Delicately exfoliates and cleans without abrasives, renewing and rejuvenating the skin, smoothes and refreshes, evens tone.
Read more...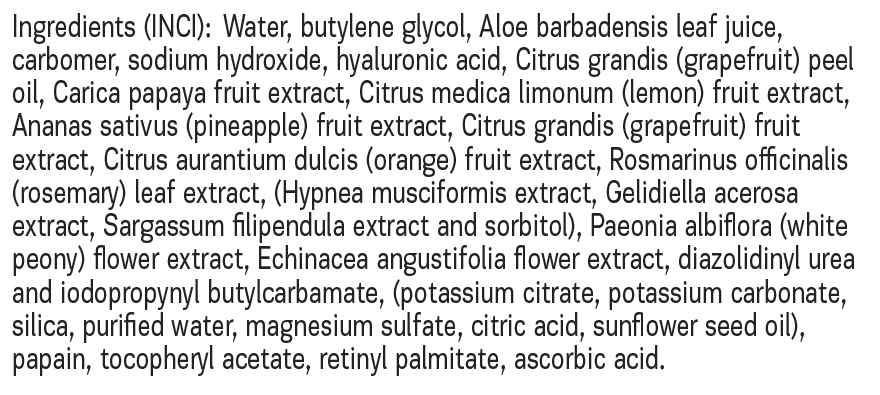 Composition:
Water, aloe extract, hyaluronic acid, papain, extracts of papaya, lemon, pineapple, grapefruit, orange, rosemary, algae, white peony, echinacea, vitamin A, vitamin E, auxiliary components.

This is a completely new tool for peeling and renewing the surface layer of the skin. It gently removes dead skin cells without causing irritation. It has a pronounced refreshing and smoothing effect, safe and comfortable to use.

This enzymatic peeling is an effective alternative to the usual abrasive creams. The main active ingredient is the plant enzyme papain, and papaya and pineapple extracts enhance and complement its action. Papain is deservedly called a "biological scalpel," this enzyme digests protein, but acts only on dead tissue, so it can be applied to the skin without fear.

The cream gently exfoliates, one may say, "dissolves" the upper keratinized layer, brightens the skin, since removes a layer with a high content of pigment, improves microcirculation. This peeling can be carried out at any time of the year, even in summer, after it there is no increased sensitivity to the sun, which is characteristic of fruit acids. Enzymatic peeling is especially indicated for mature skin, because it smoothes out the relief, reduces the depth of wrinkles, stimulates the skin to regenerate and rejuvenate.

Perfect for all skin types, including problematic and sensitive, does not leave a feeling of dryness after application. It completely removes make-up and impurities, gently moisturizes and nourishes the skin, making it smooth and velvety. Gently penetrating into the pores, evens the rough texture of the skin, soothes tired skin from stress.

Wheat protein has an excellent moisturizing and cleansing effect: it maintains the water balance of the skin, increasing its elasticity, and enhances cell regeneration. Gives skin a rejuvenating freshness.

Violet oil is instantly absorbed into the skin, leaving no oily sheen on it. It has a beneficial effect on inflamed skin, reducing irritation, evens out its relief and color, strengthens the capillaries.

Geranium and lemongrass oil stimulates lymph circulation and the elimination of toxins, deeply cleanses the pores, preventing the formation of black spots, relieves inflammation of the sebaceous glands.
YOUR CORAL CLUB CONSULTANT
See also
Featured Products