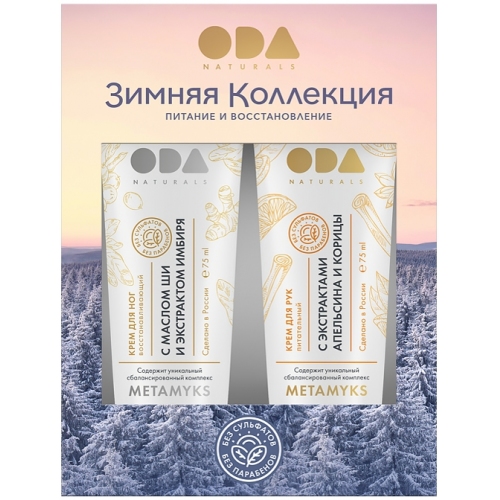 ODA NATURALS (Winter Collection) Hand Cream and Foot Cream (75 ml)
The METAMYKS complex improves the nutrition of cells, accelerates their renewal, retains moisture in the skin and enhances its protective properties.
Read more...
Included in the "Winter Collection" ODA Naturals Hand Nourishing Cream with extracts of orange and cinnamon and Foot Cream Restoring with shea butter and ginger extract effectively soften, restore, moisturize and nourish the skin, providing it with a complete care, thanks to its rich composition.
YOUR CORAL CLUB CONSULTANT
See also
Featured Products
Coral Club in other countries