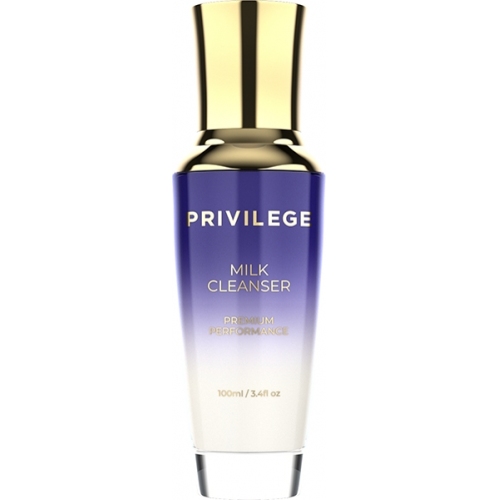 Privilege facial cleansing milk with coffee extract and oil (100 ml)
In the morning, the milk gently wakes up your skin, cleanses, moisturizes, refreshes, removes puffiness and prepares for make-up.
Read more...
To purchase Coral Club in Norway product Privilege facial cleansing milk with coffee extract and oil (100 ml), click ASK FOR PRICE. In this case, you will be redirected to the Coral Club official website for free registration. Registration will not take more than 2 minutes and will provide an opportunity to buy a product with a 20% discount.
In the morning, the milk gently wakes up your skin, cleanses, moisturizes, refreshes, removes puffiness and is ready for make-up. In the evening, it opens the pores, cleanses deeply, removes make-up, grease and environmental effects, moisturizes and soothes tired skin.

Main ingredients:


KONA COFFEE EXTRACT

As a source of caffeine, it improves microcirculation and energizes the skin. Firms, reduces puffiness and irritation, protects against UV rays and unwanted pigmentation.


KONA COFFEE OIL

Rich in phytosterols, unsaturated fatty acids, vitamin E. Easily penetrates the skin, softens, moisturizes, increases elasticity, reduces fine wrinkles, prevents skin aging. Stimulates the production of collagen and elastin, which improves the recovery capacity of the skin.


HYALURONIC ACID

A component necessary for all tissues, but especially for the skin, after a few days of regular use, the firmness and elasticity increase and a general rejuvenating effect is observed. Even the driest skin becomes soft and velvety.


MARINE COLLAGEN

Obtained from marine fish, rays and sharks, as it is closest in structure to humans. Marine collagen contains more beneficial amino acids than animal and vegetable collagen, has better penetrating, moisturizing and rejuvenating ability.


VITAMIN E (TOCOPHEROL ACETATE)

Protects the skin against free radicals, prevents premature aging and wrinkles, maintains firmness and elasticity.


VITAMIN A (RETINIL PALMITATE)

A potent anti-aging ingredient, promotes skin cell regeneration, activates collagen synthesis in epithelial tissue and reduces signs of aging.


VITAMIN C (3-O-ETHYL ASCORBIC ACID)

A particularly stable form of ascorbic acid that easily penetrates the dermis. Improves complexion, increases skin elasticity, accelerates collagen synthesis.


ALOE VERA

Wonder Plant, known for its anti-aging effect, stimulates the synthesis of its own collagen, moisturizes and firms the skin, disinfects and repairs it, protects against UV exposure.


GREEN TEA EXTRACT

Contains a record amount of antioxidants and powerful biostimulants, such as caffeine, polyphenols and tannins, essential oils, vitamins C, K and group B. Active ingredients help improve blood and lymph flow, stimulate oxygenation to cells, protect strengthen the properties of the skin and promote the penetration of active ingredients into the skin.


COMPOSITION

Aloe Barbadensis Leaf Juice, Water, Sodium C14-16 Olefin Sulfonate, Glycerin, Cocamidopropyl Betaine, Phenoxyethanol, Disodium Cocoamphodiacetate, Coffea Arabica (Coffee) Seed Oil, Glycol Distearate, PEG-150 Pentaerythrityl Tetrastearate, Sodium Chloride, Capryly Glucolytate Sodium , Ethylhexylglycerin, Hexylene Glycol, Sodium Sulfate, Coconut Acid, Sodium Diglycolate, Tetradecene, Tocopheryl Acetate, Hexadecene, Sodium Citrate, Sodium Bicarbonate, 3-O-Ethyl Collagenic Acid, Retinble Palmic Acid, Soluble Tetrasodium EDTA, Sinostersis Extract, Tobacco Leaf Extract, Robusellita Leaf /Radish Root Ferment Filtrate, Methylchloroisothiazolinone, Sodium Hyaluronate, Methylisothiazolinone, Potassium Sorbate, Trisodium EDTA, Citric Acid, Caramel.
YOUR CORAL CLUB CONSULTANT
See also
Featured Products