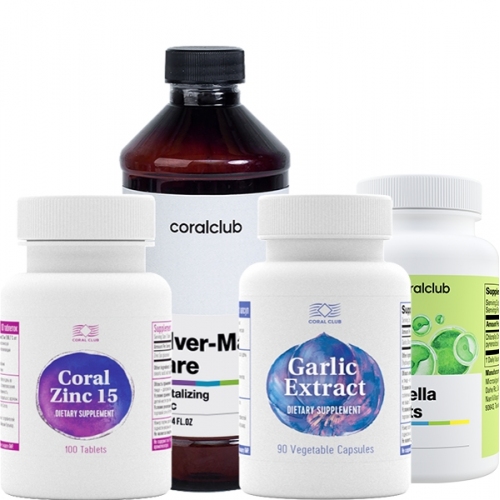 Protect & Support #2
Discontinued
The best way to protect the body from viruses and bacteria is to turn on immunity with a selection of naturally occurring foods.
Read more...
The Advanced Set to Protect and Support Immunity contains four products that can help:
To increase the body's resistance to various infections.
To add important nutrients for immunity support.
To relieve symptoms and reduce the risk of complications.
Support the health of organs important to the immune system.
YOUR CORAL CLUB CONSULTANT
See also
Featured Products