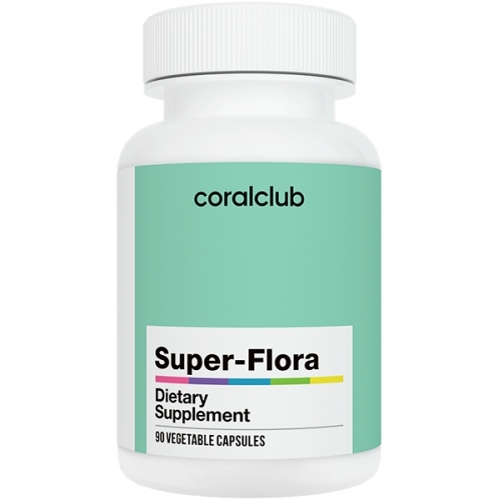 Super-Flora (90 capsules)
The synbiotic, which combines probiotics with the prebiotic inulin, promotes the growth of beneficial bacteria and improves the intestinal microflora.
Read more...
To purchase Coral Club in Norway product Super-Flora (90 capsules), click ASK FOR PRICE. In this case, you will be redirected to the Coral Club official website for free registration. Registration will not take more than 2 minutes and will provide an opportunity to buy a product with a 20% discount.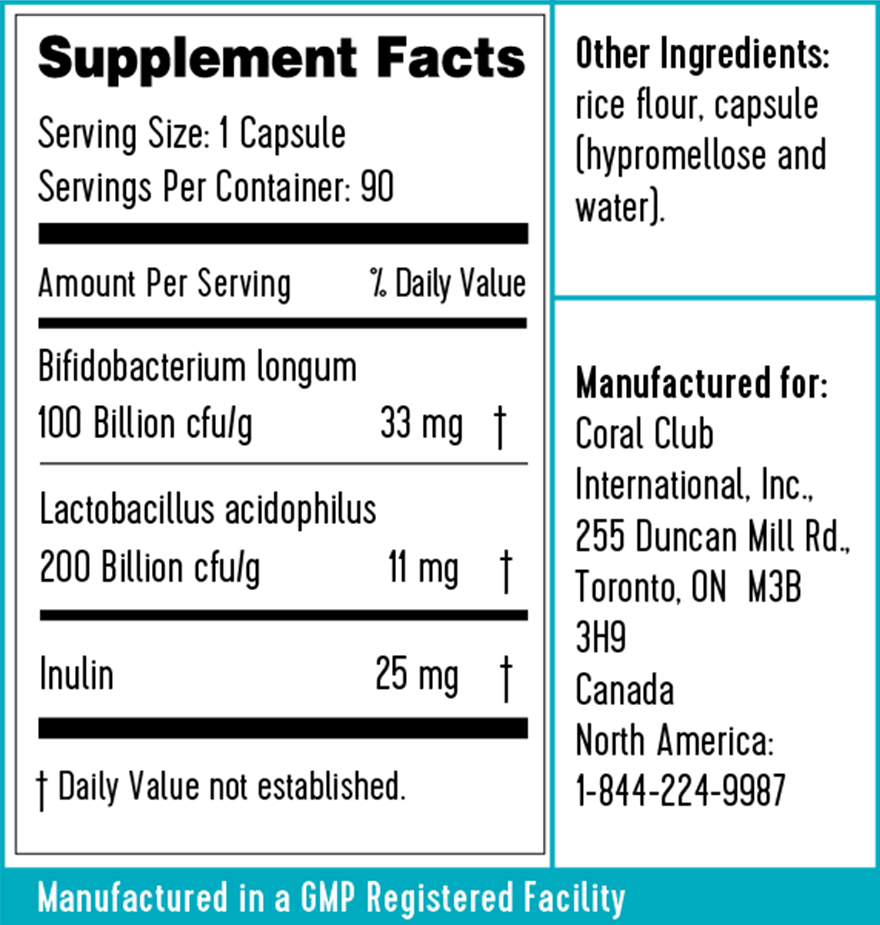 A balanced combination of probiotics (bifido - and lactobacteria) and the prebiotic inulin to normalize the intestinal microflora. Due to the increase in the number of beneficial bacteria in the intestines, the digestion process of food improves and immunity increases.


INULIN

A well-known vegetable prebiotic, which is a source of dietary fiber necessary for the digestive tract. Inulin stimulates the growth of its own beneficial bacteria in the colon, helping to keep the microflora healthy. In addition, inulin is a good sorbent, improves intestinal motility and helps eliminate toxins.


PROBIOTICS (BIFIDO AND LACTOBACTERIA)

Beneficial microorganisms suppress pathogenic bacteria in the gastrointestinal tract, restore a healthy balance of microflora. They improve digestion and metabolism, contribute to the synthesis of their own vitamins and enzymes necessary for high-quality assimilation of food. Prevents food allergies and intoxication, increases the body's resistance by developing immune defense factors.


METHOD OF USE

Adults - 1 capsule 1 time per day with meals.


CONTRAINDICATIONS

Individual intolerance to the components, pregnancy, lactation. It is recommended to consult a doctor before use.


STORAGE METHOD

Store in a dry place, protected from direct sunlight, out of the reach of children, at a temperature not exceeding + 25°C.


SHELF LIFE

2 years from date of manufacture


MANUFACTURED IN

USA
YOUR CORAL CLUB CONSULTANT
See also
Featured Products