Many diseases cause toxins. Intoxication usually occurs without symptoms. At the first stage, you prepare the body for purification, remove toxins and poisons. For effective body cleansing, we recommend starting with the Coral Detox program.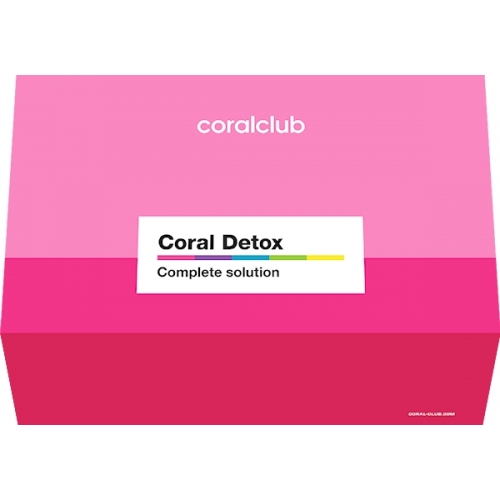 The program includes:
While taking the Coral Detox program, remove sugar, limit grapes, pears, apples, yeast dough, alcohol, beef and pork, sauces, ketchups, carbonated drinks.
To cleanse the body of toxins, you can take Coral Detox, or Coral Detox Plus, or Pack of life.
YOUR CORAL CLUB CONSULTANT
Countries where you can buy Coral Club products
AE
AL
AM
AT
AU
BA
BE
BG
BY
CA
CH
CZ
DE
DK
EE
ES
FI
FR
GB
GE
GR
HR
HU
ID
IE
IL
IT
KG
KR
KW
KZ
LT
LU
LV
MD
ME
MK
MN
MY
NG
NL
NO
OM
PL
PT
QA
RO
RS
RU
SA
SE
SG
SI
SK
SR
TH
TJ
TM
UA
US
UZ
ZA