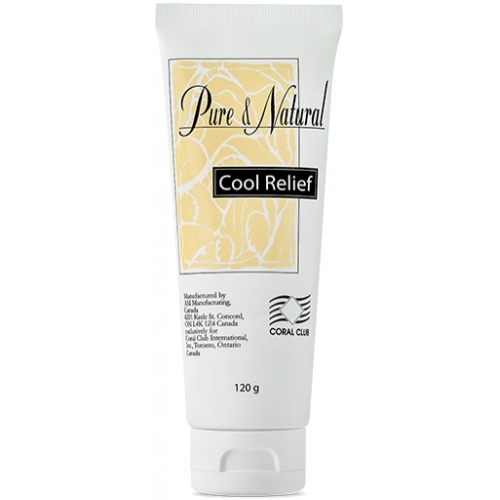 Body cream Cool Relief (120 g)
The cream with a cooling-warming effect is created for quick and effective muscle recovery during sprains, injuries, and bruises. It gently warms muscles, eliminates pain, tension and stiffness of movements.
Read more...
If you want to find out the price of Body cream Cool Relief with a 20% discount in Toronto, click on the "Ask for Price" button. In this case, you will be redirected to the official website of the company, where the current price will be displayed. To receive a discount, you need to register.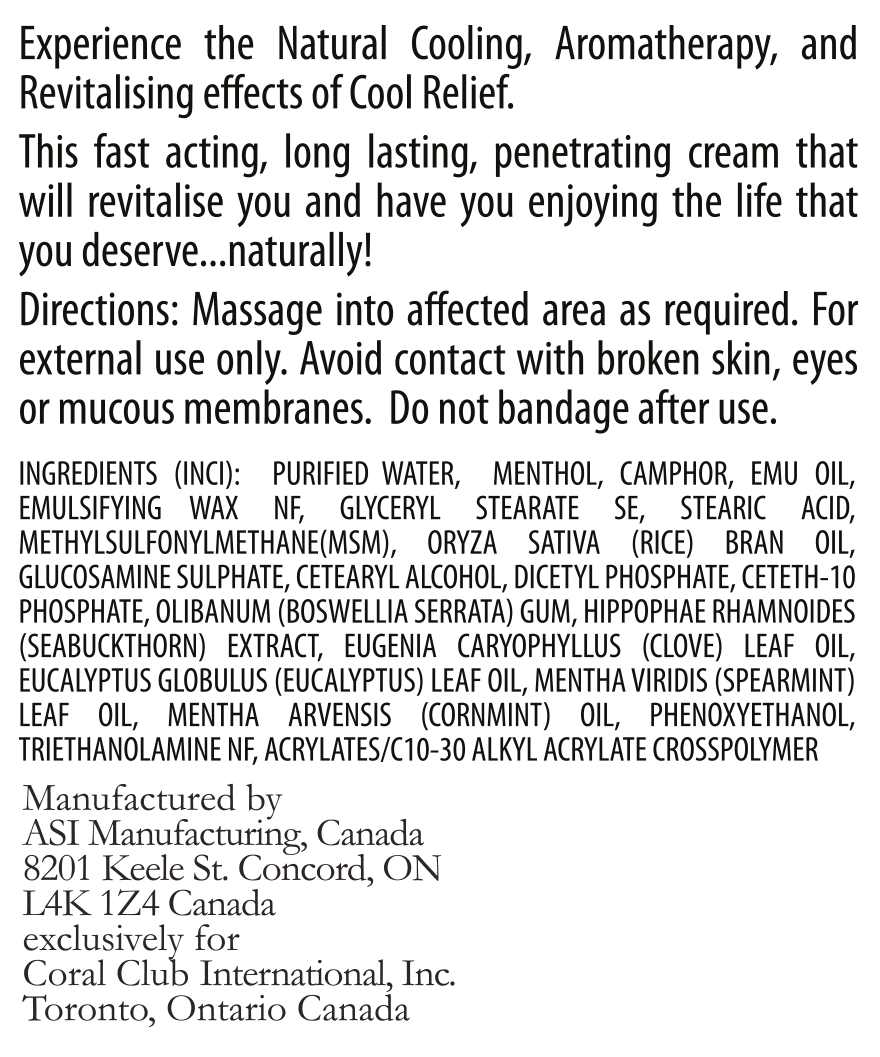 EMU FAT, CAMPHORA, BOSWELLIA EXTRACT, MENTOL, EUCALYPTUS OIL AND MINT

They improve blood circulation and metabolism in muscle tissues, cool and then gently warm injured muscles, reducing pain and calming the site of damage.


MSM, GLUCOSAMINE

Essential components of connective tissue. They support the elasticity of muscles and ligaments, improve the flow of nutrients into muscle tissue.


SEA BUCKTHORN EXTRACT, CLOVE OIL, WAX

Sources of bioactive substances, including vitamins A, C and E, provide nutrition for muscle tissues, enhance metabolic processes in the skin.


STRUCTURE

Water, menthol, camphor, emu fat, cetearyl alcohol, dicetyl phosphate, cetet-10 phosphate, wax, glyceryl stearate, stearic acid, methylsulfonylmethane (MCM), rice oil, glucosamine sulfate, phenoxyethanol, triethanolamine, carbomer, eucalyptus oil garden, peppermint oil, clove oil, Boswellia extract, sea buckthorn extract.
YOUR CORAL CLUB CONSULTANT
INDEPENDENT DISTRIBUTOR IN TORONTO
LEONID MATVIJENKO
Coral Club in other countries