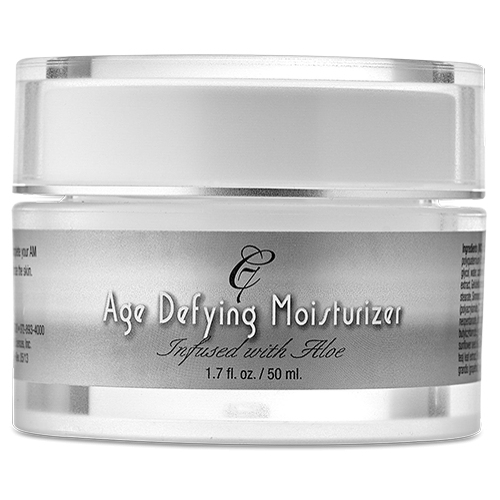 C7 Age Defying Moisturizer (50 ml)
Provides maximum nutrition and hydration, eliminates wrinkles, significantly improves the complexion.
Read more...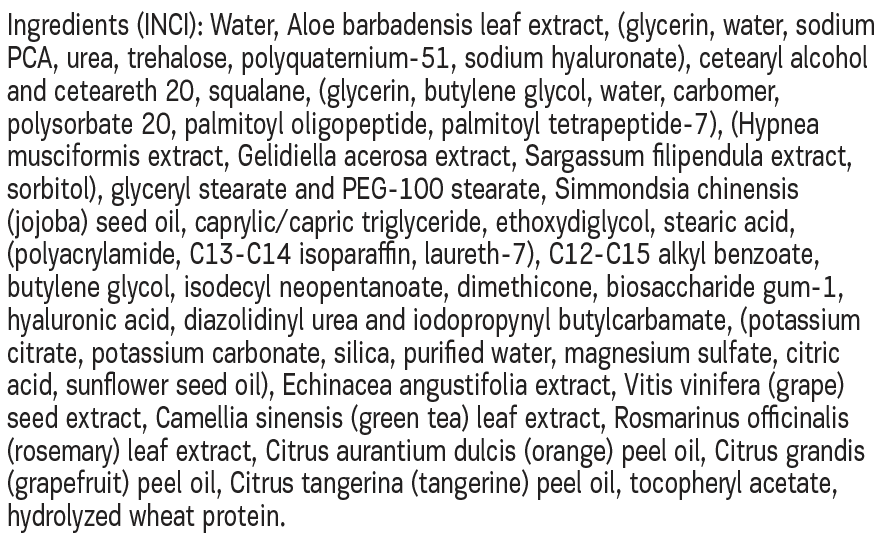 Ingredients: aloe extract, sodium hyaluronate, squalene, glycerin, complex "Matriksil 3000" (palmitoyl oligopeptide, palmitoyl tetrapeptide-7), seaweed complex, jojoba oil, hyaluronic acid, extracts of echinacea, grape seed, green tea, rosemary,
orange, grapefruit, tangerine oil, vitamin E, hydrolyzed wheat protein, auxiliary components.

This ideal light moisturizer provides maximum nutrition and hydration, contains a complex of active anti-aging components that reduce wrinkles, strengthen and rejuvenate the skin.

One of the main components of the cream - matrixil 3000 - is an effective anti-aging peptide complex that stimulates the synthesis of collagen and elastin, improves skin elasticity. Squalene, easily penetrating through the epidermis, gives the skin a feeling of softness and silkiness. It has anti-inflammatory, antioxidant and regenerating effect. Saturates skin cells with oxygen, improving skin respiration and metabolism.

Seaweed activates the synthesis of collagen and elastin, improves blood circulation, normalizes the water-salt balance of the skin, tones and moisturizes it.
YOUR CORAL CLUB CONSULTANT
INDEPENDENT DISTRIBUTOR IN TORONTO
LEONID MATVIJENKO
Coral Club in other countries