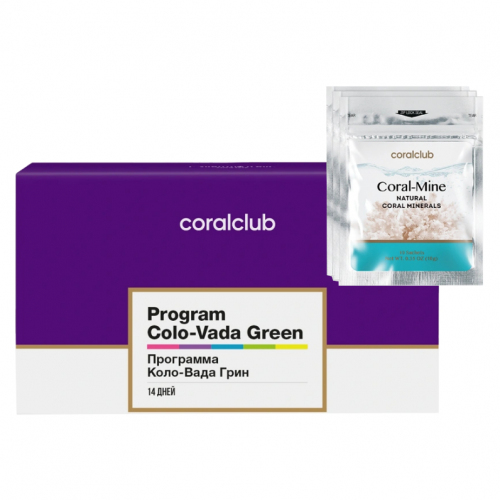 Colo-Vada Green + Coral-Mine
A set of the Colo-Vada Green program and the Coral-Mine mineral composition for the most effective cleansing of the body and optimization of metabolism.
Read more...
Thanks to the updated composition, cleansing takes place without severe dietary restrictions: you can eat liquid food - vegetable soups and smoothies, broths.

The duration of the program is 14 days.
YOUR CORAL CLUB CONSULTANT
INDEPENDENT DISTRIBUTOR IN TORONTO
LEONID MATVIJENKO
Coral Club in other countries