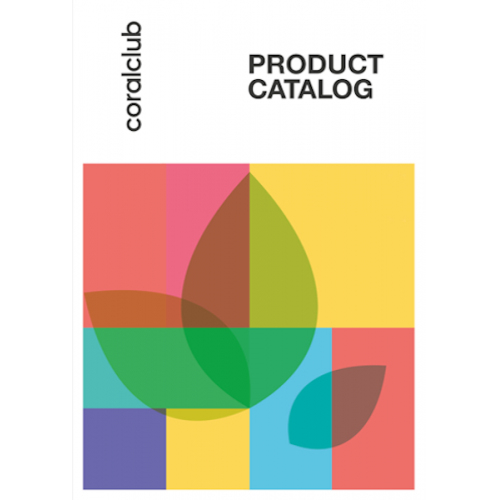 Coral Club Product Catalog
The catalog is a vivid information-illustrated publication.
Read more...
If you want to find out the price of Coral Club Product Catalog with a 20% discount in Toronto, click on the "Ask for Price" button. In this case, you will be redirected to the official website of the company, where the current price will be displayed. To receive a discount, you need to register.
The catalog consists of sections Health, Beauty, Cleanliness with descriptions of Coral Club products: dietary supplements, cosmetics, as well as home care products.

In addition to well-known and popular products, it also includes new names, as well as products with an updated composition, which are manufactured under the brand name "Coral Club".

Detailed information about the products and recommendations for their use enable customers to navigate the choice of a particular product or tool, to choose exactly what will suit each of them, taking into account individual characteristics.
YOUR CORAL CLUB CONSULTANT
INDEPENDENT DISTRIBUTOR IN TORONTO
LEONID MATVIJENKO
Coral Club in other countries